By Harold C. Ford
"Sometimes you've got to pivot." – Melody Relerford, newly-elected Flint Board of Education trustee, Jan. 11, 2023
A new leadership team was impaneled at the annual organizational meeting of the Flint Board of Education (FBOE) on Jan. 11, 2023.  
Newly-elected members of a five-person electoral slate were chosen to fill three of four executive officer positions. Four of five slate members – Melody Relerford, Dylan Luna, Terae King, and Michael Clack – along with non-slate candidate Claudia Perkins, filled a single board vacancy and swept four incumbents from their positions on the panel. New officers:
Clack was picked to fill the board president position by a 4-3 vote over Relerford. Voting for Clack were Perkins, Clack, and returning board members Laura MacIntyre and Joyce Ellis-McNeal. McNeal, who nominated Clack, and MacIntyre are the only holdovers from the previous iteration of the board; they are not up for reelection until their terms end in December, 2026. Voting for Relerford were King, Luna, and Relerford.


King will fill the vice-president position during 2023. King nominated himself; Ellis-McNeal was nominated by Perkins who seemed to align herself with MacIntyre and McNeal to form a voting bloc during this first meeting of the newly-constituted FBOE (see below). 

Perkins was unanimously chosen as the panel's new secretary following her nomination by MacIntyre and Relerford's declination of a nomination made by Luna.  

Luna was chosen by a 4-3 vote to fill the position of treasurer; he was nominated by King. McNeal gained three votes following nomination by MacIntyre. 
Thus, all four of the executive officer positions were filled by newcomers who were not members of an often-tumultuous panel in recent years. New officers Clack, King, Perkins, and Luna are all serving their first terms on Flint's education board.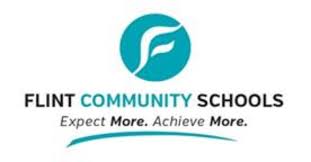 Emerging voting blocs?
It's early, but Flint board-watchers are paying attention to how the new panel lines up in terms of voting blocs. After only one meeting, it's too soon to tell. However, during the election process, newcomer Perkins often aligned with incumbents MacIntyre and McNeal during the new board's first meeting:
McNeal nominated Perkins to chair the election process. Eventually, Superintendent Kevelin Jones was unanimously chosen to chair the election process until the selection of Clack as board president.

Perkins nominated McNeal for the vice-president position. Perkins, McNeal, and MacIntyre all voted for McNeal who finished second to King.  

After Relerford declined the nomination for secretary, Perkins was voted into the position by a 7-0 vote following her nomination by MacIntyre.  

MacIntyre nominated McNeal for the treasurer position – a nomination that received support from MacIntyre, McNeal, and Perkins during the voting process. MacIntyre had declined a nomination by McNeal. Luna won the position with votes from all four of the members who ran as a slate in the Nov. 2022 election.  
Other less visible positions were also filled during the meeting. MacIntyre, a self-nominee, and the only nominee for the assistant secretary/treasurer position, won all seven board votes. Tish Wolf, controller for Flint Community Schools (FCS), was unanimously chosen as the assistant secretary-treasurer to represent FCS administration. By a 6-1 vote, Clack was chosen to serve as FCS representative to the Genesee County Association of School Board Members, a position that typically goes to the board's president; McNeal will serve as an alternate. 
All new board members were sworn into their positions by 67th District Court Judge Tabitha Marsh at the Dec. 6, 2022 and Jan. 11 meetings.  
This slideshow requires JavaScript.
"No more drama"
During time for commentary from the public, Paul Jordan, former FBOE member from 2005 to 2009, addressed the public's perception of the FBOE as dysfunctional. 
"My greatest hope for you is, we see … no more drama … Do the people's business as well as you can," Jordan said.  "This isn't a job for anyone who seeks glory." 
The laundry list of challenges for FCS is prodigious: a depleted staff; deteriorating infrastructure; legal challenges; a looming debt/deficit crisis when COVID relief funds disappear; the need to downsize the district's building lineup; low standardized test scores; retention of student population; a few dozen abandoned properties and buildings; and lagging staff morale (see below). 
Board members and other speakers referenced the challenges during public comments:
Flint Mayor Sheldon Neeley proposed a "robust partnership" between the city and the school district by working "together in a more robust way … You have a tremendous responsibility and you need help."

Lottie Ferguson, chief resilience officer, City of Flint, asserted, "If we build a net of resilience around our kids … we can ensure that they have exactly what they need to have the potential … that they can grow to."

King, new FBOE vice president, said, "Let's work together to build our district … Let's move the district forward."

Perkins, new FBOE secretary said,  "I'm an advocate to help get our community back on the right track … Unity is the key and respect is at the top of the list."

Relerford, new FBOE trustee, said, "Sometimes you've got to pivot,  and I hope everyone's prepared to pivot at certain times."

Luna, new FBOE treasurer, acknowledging the sweep of all FBOE incumbents from office in the November, 2022 election, said, "I think that speaks to the desire for change."

Clack, new FBOE president offered a concise goal:   "Bring trust … a sense of pride … back into the district."
"To teach in Flint can be demoralizing."
If Flint schools are to restore "a sense of pride" they have some work to do.  The public testimony of an FCS graduate and current staff member Nadia Rodriquez indicated the mountainous task ahead for the new board in a short speech she titled "To teach in Flint …a glimpse into a day in the life": 
"It's deciding whether to fill my car with gas or if I'm going to buy snacks for my hungry students."

"Ants are going to create anthills through the floor tiles overnight while I'm gone."

"Mold is going to be growing and it's going to make me sick after the third burst pipe in my classroom in five years."

"It's the purchase of a fire extinguisher because there aren't sprinkler systems in our rooms."

"It's keeping baseball bats in your room because the district won't protect you from parents threatening to or actually assaulting you on school property."

"It's carrying a phone charger because there aren't working phones in our classrooms for emergencies."

"It's buying and storing extra clothing … for my students for days that go on and on without heat."

"To teach in Flint can be demoralizing."
* * * * *
Future FBOE meetings are scheduled for the following dates: Jan. 18; Feb. 8 (Committee of the Whole or COW); Feb. 15.; Mar. 8 (COW); Mar. 15; Apr. 12 (COW); Apr. 19; May 10 (COW); May 17; June 14 (COW); June 21. Meetings are held at Accelerated Learning Academy, 1602 S. Averill St., Flint, MI 48503. Meetings can be attended virtually; interested persons should visit the FCS website to register.  
EVM Education Beat reporter Harold Ford can be reached at hcford1185@gmail.com.